ATLANTA, Ga. (Atlanta News First) - A federal judge ruled this week against a woman petitioning to be released from prison following a conviction based on a controversial medical diagnosis.
Tasha Shelby appealed her murder conviction last year after her attorneys argued new evidence shows she's innocent of murdering her stepson.
The judge's decision was devastating news for her long-time attorney Valena Beety, who said Wednesday her "heart just dropped" when learning of the judge's decision.
"Its devastating for her," said Penny Warner, Shelby's aunt. "Her only hope now is public outcry and pressure."
Shelby has spent more than 20 years behind bars for murdering her stepson, Bryan Thompson, in Biloxi, Mississippi, in 1997. Prosecutors labeled it in a "Shaken Baby Syndrome" case.
Last year, Beety filed a petition for Tasha's release after discovering the medical examiner - who first ruled the child's death a homicide - changed the death certified to an accident 18 years later.
"I made a mistake on my conclusions and that given the information I have now, that the child died from hypoxic encephalopathy with herniation due to a seizure disorder," said Dr. Leroy Riddick 2017, the former Mississippi state medical examiner who testified at Shelby's trial.
Robert Myers, a U.S. magistrate judge for the Southern District of Mississippi, denied Shelby's request for release because it was not appealed in the year after her conviction, as typically required.
Defendants can sometimes get around that time requirement if attorneys present newly discovered evidence that could have changed the outcome of a verdict. But Myers did not believe Dr. Reddick's testimony was enough to prove Tasha's innocence.
"Dr. Riddick's [post-conviction relief] testimony merely exhibits his willingness to acknowledge the change in science," wrote Myers in his decision, which was released Feb. 7, 2023. "Dr. Riddick did not present exculpatory evidence that [shaken baby syndrome] is completely debunked. He simply presented his own uneasiness with the theory he conceded had long been in controversy."
RELATED: Medical examiner changes homicide finding, but mom still behind bars
In his ruling, Myers also noted another medical expert's testimony in Shelby's case, who said there was a "general acceptance" of the diagnosis. "The controversy surrounding 'Shaken Baby Syndrome' has been widely viewed by courts as simply a battle of the experts," said Myers.
Beety disagrees with Myers because the same expert has changed his own testimony in the years following Shelby's conviction, including being used an expert for defendants in Shaken Baby cases.
"If he testified for Tasha the way he has testified for other defendants, she absolutely would be free," said Beety. "There would be no dispute in that courtroom that she was wrongfully convicted."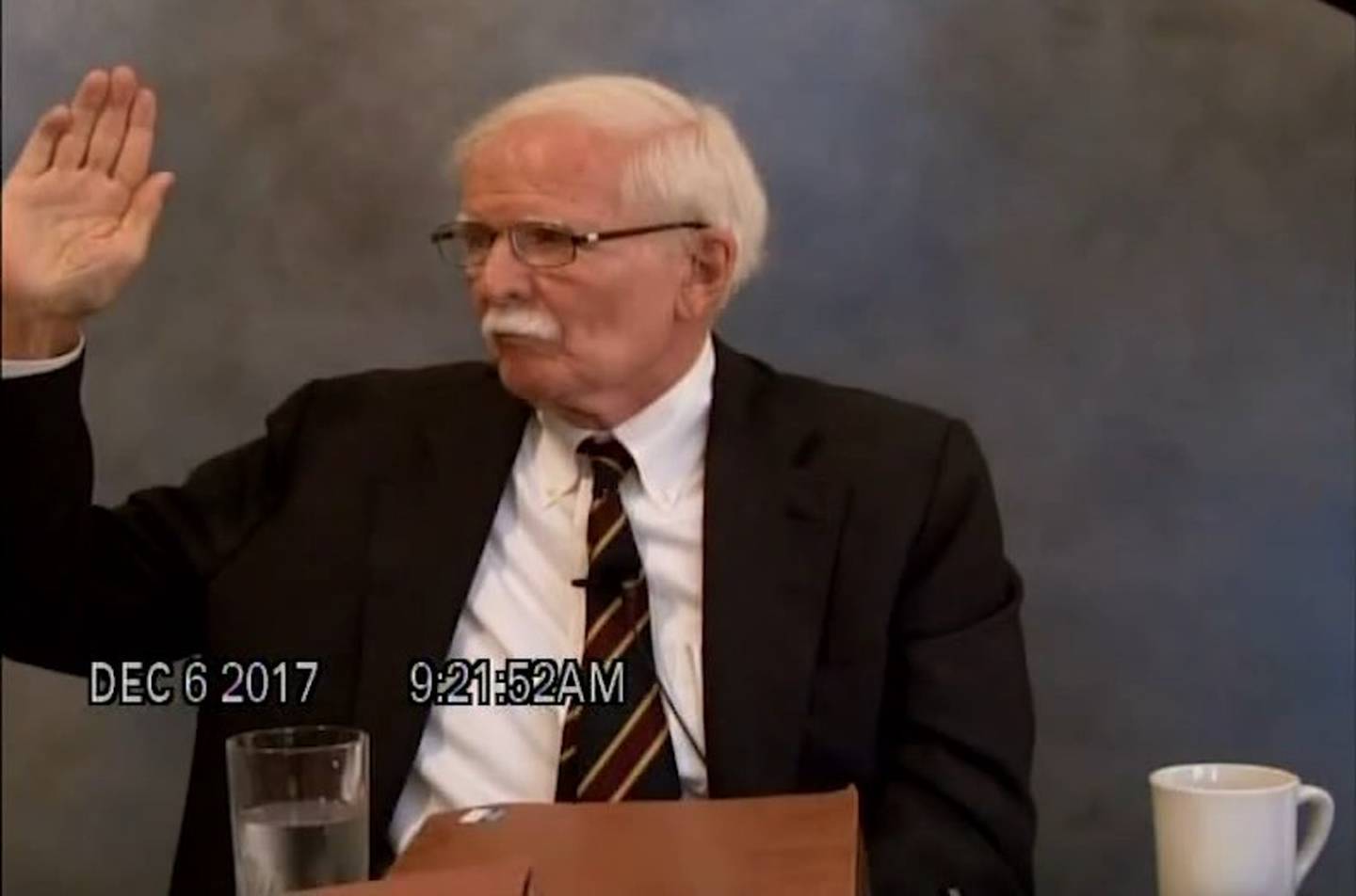 For decades, pediatric traumatic brain injuries could only be explained with blunt force trauma, like car accidents, falls or violently shaking a child.
Today, new science shows those same injuries can be linked to illnesses and biological issues, like seizure disorders.
Pediatric neurologist Dr. Joseph Scheller said diagnoses identifying traumatic brain injuries isn't science at all. The Baltimore-based doctor said there's no proof that falls, car accidents or even shaking a child causes severe brain injuries.
"We have not proven it with animal studies and we haven't proven it crash-test baby studies. Obviously, we're not going to test it on humans," said Dr. Scheller.
Shelby's legal team still has hope for a possible future release. That newfound faith came after Atlanta News First interviewed Daniel Mullen, one of the original jurors who sat on Shelby's murder trial.
During the interview, Mullen disclosed that he would have been Thompson's great-uncle by marriage.
Mullen realized his relationship with the case on the trial's first day, when he saw his sister-in-law in the courtroom. "She was there, the start of the trial ... And I remember that her nephew baby had died from shaking syndrome," said Mullen during a interview in July 2022.
According to transcripts, Mullen disclosed the possible relationship to the court at that time. He said he was unsure about his sister-in-law's relationship with the child, but believed he could be impartial. "To my memory, I don't know the boy," said Mullen.
If their relationship was fully understood during the trial, Beety believes Mullen would not have qualified to be on the jury. "And so that means Tasha didn't have that information. As a defendant, not knowing that someone on the jury is related to the child is huge," said Beety.
RELATED: Shaken baby syndrome: what medical professionals are now calling flawed forensics
A similar juror's disclosure helped release woman from a Mississippi last year. In 2021, a jury convicted T'Kia Bevily of killing her 14-month-old stepdaughter. Afterward, her attorneys learned one of the jurors was related to the victim.
Bevily was granted a new trial in 2022. This time, a jury found her not guilty.
"I just hope I can rebuild," said Bevily in an interview with WLBT-TV shortly after her trial.
Currently, a Georgia man, Danyel Smith, is appealing his conviction connected to a "Shaken Baby Syndrome" diagnosis. He's accused of killing his two-month-old son in 2003 in Gwinnett County. In his case, the medical examiner ruled the child's death a homicide caused by shaking. Today, a pediatric neurosurgeon believes the child died from complications related to a traumatic birth.
For Smith to get a new trial, a judge must determine if the neurosurgeon's testimony constitutes new evidence. A hearing for the judge to make that review has not been scheduled.
If there's something you would like Atlanta News First Investigates to dig into, fill out this submission form.
Copyright 2023 WANF. All rights reserved.